Muppet Babies Song.   What was the theme song of the Muppet Babies?
The theme song for Muppet Babies outlines how the power of the make believe world can be so empowering, and can allow one to be engulfed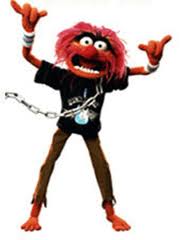 in a sea of Star Wars clips. An longer version was released in 1989-91 where the babies themselves revealed their interests.
A version of the theme without the lead vocals was also originally used for the end credits in the 1984-1985 episodes of the show. Starting with the second season, an instrumental version of the Muppet Babies and Monsters theme (a variation of the Muppet Babies theme) was used.
If you are looking for another Muppet Babies Song, here is a list of some of the most popular ones.
Row, Row, Row Your Boat
Wocka Wocka Wocka
Muppet Babies Theme Song
Baby Face
Wonderful Ways to Say No
Table for One
No One Believes in Ghosts
The Teddy Bears' Picnic
What is your favorite muppet babies song?  I would love to hear about it…so please leave me a comment below.